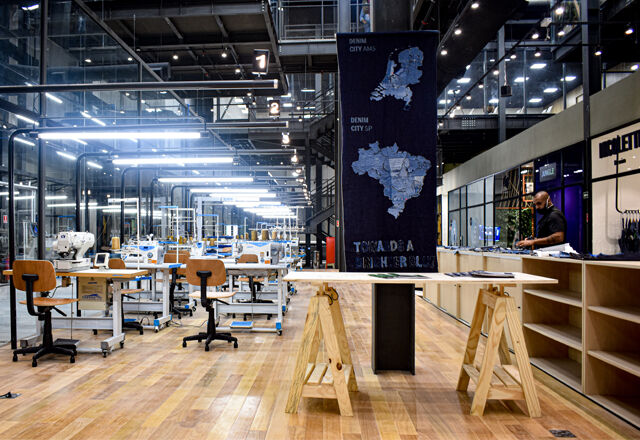 How did this effort for denim reform begin?
20 years ago, every clothing brand in Brazil had their own sewing teams and their own manufacturer. Over time, the operating model changed with privatization. Brands began to deactivate their sewing lines to hire services in workshops, employing cheaper labor. Today, there are only a handful of brands that make their clothing in the country.
In 2019, Denim City brought its concept to Brazil. Over the course of one year, we built this innovation and sustainability hub that is 4 times larger than our headquarters in Amsterdam (1000m²).
Denim City chose the São Paulo neighborhood of Brás because it is a major economic centers in Brazil, if not one of the largest, for the production and retailing of jeans, and because it is a neighborhood with a history of making jeans. So we want to spread our work here to Brás and to Brazil as a whole.