We interviewed Shoe Station's Randy Lambert, VP of Operations, and Chris Morton, head of IT, to hear how they use Retail Pro to optimize their operations and retail more efficiently.
Shoe Station is one of the nation's largest independent shoe retailers, with 21 large open-shelf shoe stores in five Southeastern states, plus an online store. Shoe Station was founded in 1984 by Terry S. Barkin and features a comprehensive e-commerce site, www.shoestation.com, and community partnerships with United Way of Southwest Alabama, Distinguished Young Women, and The University of South Alabama's Mitchell College of Business.
How Shoe Station Uses Unified Data in Retail Pro POS to Build Customer-Centered Operations
Randy, tell us about your role at Shoe Station.
RL: I've been with Shoe Station for 26 years in various capacities: I've been in store management, I've been the backup POS tech support guy, in sales, in marketing, and now I am in the operations capacity. My role is new and was created for the purpose of streamlining operations, figuring out how to complete tasks with less errors, making processes more efficient. Having worked on every team is actually really helpful for my current role, since it gives me an understanding of what's important in each of those departments.
What is your focus in this new operations role you've taken on?
RL: I work on thinking through the operations and streamlining to create the smoothest process for our employees and customers. I've got 16-year-olds who have a lot of tasks to do – manning the POS, greeting customers, answering the phone, etc. I need our technology to simplify the job for them so they can do their work well and with less errors. I need them to be able to dedicate brain power to engaging customers rather than operations and figuring out technology.
And what is your role, Chris?
CM: My main role is to ensure stability, recoverability, and performance of Retail Pro. I manage the team supporting Retail Pro as well as the POS system architecture. It's my job to make sure security is defined properly, that we have regular backups, that server infrastructure is solid. I'm always thinking about how I can reduce security risks.
When and why did Shoe Station adopt Retail Pro?
RL: We adopted Retail Pro in 2003 as an accurate, reliable, user-friendly application to help us systematize operations. At both the corporate and store level, Retail Pro is really an improvement. We use it in stores as the POS, for receiving inventory, doing purchase orders, etc.
Does Retail Pro in your stores today look like it did when it came out of the box?
RL: Oh no. We've customized it a lot for our business needs. That's the great thing about Retail Pro: it can be customized to fit our needs rather than making the business totally rebuild its processes around a rigid POS. We've customized receipts and reports, and the user interface with our branding.

Our Retail Pro Business Partner, Big Hairy Dog, is very knowledgeable and makes accommodations to support us well despite time zone differences. We work closely with them to customize and optimize what we need in Retail Pro.
CM: We also use custom reports to look at fast-moving inventory and to compare store performance. Our buyer team uses information from those reports to take appropriate action with inventory.

Plus AppCard personalized marketing platform gives us more visibility in terms of marketing and coupon days. We recently adopted AppCard for Retail Pro as our a loyalty program and we use Retail Dimensions as our ecommerce and Amazon integration with Retail Pro. We're using Foundrylogic apps with Retail Pro for mobile POS on the salesfloor.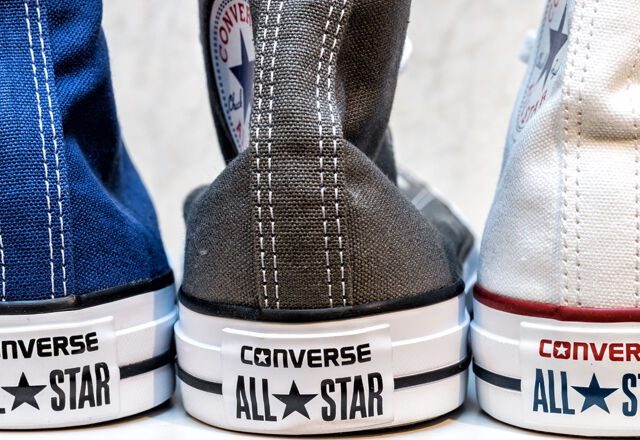 How are you using mPOS in your stores?
CM: We use mobile POS for inventory functions and for line busting, to run through higher volumes of transactions on our sale days. We also use it for popups and short-term events.
What's one way Retail Pro helps simplify the job for your store associates?
RL: Our store associates use Retail Pro to look up inventory for customers. Each of our stores has a common core of inventory items, but also has a unique assortment of shoes and accessories. We've got 50,000 pairs of shoes, but when a customer can't find the exact pair they need, our store associates will use Retail Pro to order that pair for them and ship it directly to their home through an integration with ConnectShip. Our customers get exactly what they need and we save the sale. We are currently working toward implementing a BOPIS program in our stores.
What does the future look like for Shoe Station?
RL: We're working on getting inventory visibility in our customer-facing app so shoppers can see if the nearby Shoe Station store has the pair of shoes they need RIGHT NOW and can stop in to get it.

We're also going to have a Retail Pro station set up in stores for customer-driven ordering. It will be like a self-serve endless aisle kiosk for those who are comfortable using it themselves. It gives customers the satisfaction of getting what they came into the store for. Even if they don't walk out of the store with those shoes in hand, it'll arrive the next day.

At Shoe Station, technology and streamlined processes are key to improving the customer experience, and we do it with Retail Pro.