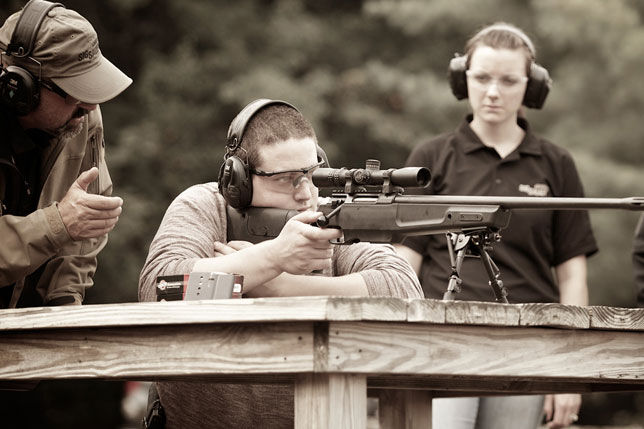 Ease-of-Use Increases Transaction Speed
With that growth, the company has relied on Retail Pro to provide quick and reliable payment processing. As with any tool for retail use, a large part of its success depends upon its ease of use, as employees can be ingenious in circumventing procedures they deem time consuming or difficult.
"Our old software really was not a point of sale system. It was just monotonous and slow and difficult. With Retail Pro, we move through 6 customers in the time it would take for one transaction using our previous software. It helped us increase transaction efficiency and speed," Hardy said. He added that Retail Pro's clean interface allows even newer employees to easily use the software.
Seasoned retail workers recognize the advantages of Retail Pro as well. "For those of us that have used other systems, we're all thankful Retail Pro is here. It's a lot easier to get customers through the line faster, and to keep that customer control. When you have a POS system that takes a long time or looks up information slowly, you start to lose the customer's attention, and ultimately, their interest." The Retail Pro 9 user interface is intuitively designed, allowing sales associates to focus on engaging customers, rather than navigating the POS system. Streamlining the checkout experience significantly diminishes queue-related customer frustration, and happy customers tend to be loyal customers.
"We are pleased with Retail Pro; it definitely does what we need it to do. It tracks serialized product for us," Hardy said. "The POS system gets people in and out the door quickly, and it tracks our sales metrics." The bottom line and profit margin are the most meaningful metrics the Sig Sauer Academy Pro Shop currently gathers with Retail Pro retail management software; tracking repeat business and rewards programs are on the horizon. "We know there is a lot more potential to mine the data we get from the solution."