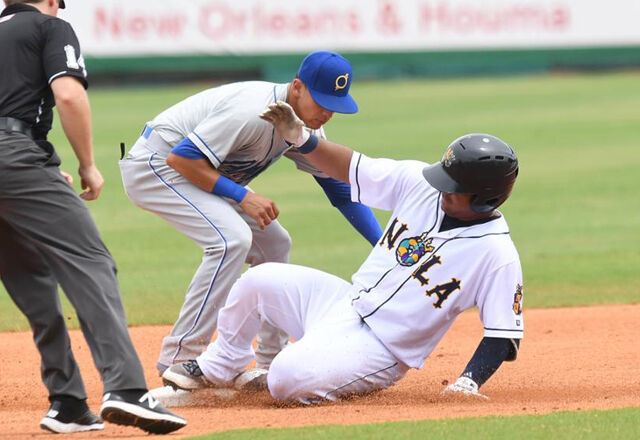 Improving Store Performance
The Baby Cakes team has both a brick and mortar and online store, as well as a pop-up shop for community events, and is working toward unifying commerce on the Retail Pro Prism software platform.
On any given game night, they run three Retail Pro Prism POS stations – touchscreen, for faster transactions – and they use the Retail Pro Prism app on an iPad with a mobile payments sled, to give associates greater flexibility to help and ring up customers right from the sales floor.
"Many of the customers know what they want, but there are some that really benefit from having a sales associate make them feel more comfortable in the store and to help them find what they're looking for," Moullette said.
The Cakes Shop also benefited from robust inventory and order management capabilities in Retail Pro: "We use one inventory for both the store and online orders, and fulfill online orders from the store," Moullette said. "We get much higher sell-through and inventory turnover that way."
Moullette told the New Orleans Advocate last April that the team already passed its in-stadium merchandise sales from all of the previous season, and that it ranked in the top five of minor league baseball in terms of merchandise sales. Within 36 hours of their ecommerce site's unveiling, The Cakes Shop had more than 400 orders online.
Managing those sales requires software that looks at sales metrics in real-time, and those figures are used to motivate associates to reach nightly sales goals. The Cakes Shop leverages Retail Pro Prism POS to get performance data including sales by hour, margin percent, units per event, sales per cap, and many more KPIs.