IoT in Retail: How Luxury Luggage Retailer Rimowa Gets Connected with Retail Pro®
IoT Connectivity Enters the Luxury Luggage Market
Though consumer talk of the impending Internet of Things revolution is still primarily on the buzz, a handful of progressive retailers are converting talk into action and laying the groundwork for connectivity in their operations and products. One such Retail Pro customer is the luxury luggage manufacturer and retailer, Rimowa (pronounced Ri-moh-vah, for its German heritage).
From its genesis in 1898, the company has always been a leader in innovative luxury design, focusing on lightweight construction and stability. Today, they are leading the way with IoT innovation. They have combined the durability of their polycarbonate luggage with the intelligence of modern IoT technology in a smart luggage design that connects, for example, to proximity-based beacons in airports or airline barcodes. Their new Bag2Go will be able to exchange relevant data with beacons and other devices to streamline the check-in process and decreases the likelihood of losing luggage, as notes Skift, a travel marketing platform.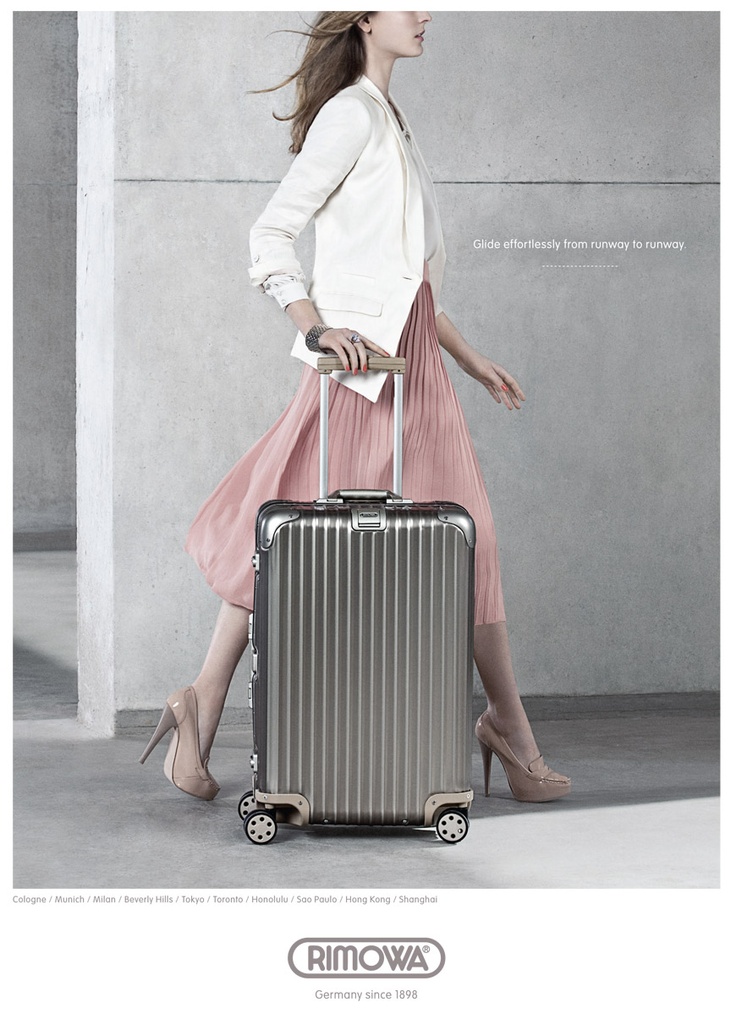 IoT is Not As New As We Think
Popularity of connectivity is growing among consumers but as a last-year's article in The Economist on the Internet of Nothings pointed out, businesses have been operating with this kind of connectivity "for ages" and "without any hoopla." In fact, such connectivity is the fundamental premise to Retail Pro. Its platform design makes it the mission-critical retail management software backbone through which retailers connect all their applications and drive processes.
Tom Nelson, Executive VP for Rimowa Distribution, shared in an interview with Retail Pro how this network effect impacts their ability to connect with customers and earns them a reputation for 5-star service.  "The network of connection – between customer data stored in Retail Pro, geolocation data, and the human connection of stellar, take-on-any-challenge customer service – enabled our company to deliver an excellent brand experience."
Long before the tech trend's recent rise to fame, Retail Pro has been giving its customers complete flexibility to "[interope] with adjacent applications," as a Retail Info Systems article on the new POS put it. Retail Pro is the foundation, connecting all of the data from retail processes – both in stores and online – for a unified, omnichannel view of company-wide operations and customer engagement.
Efficiency and ease of use are without question the biggest benefits in the Internet of Things, and these are hallmarks of Retail Pro. When used in the retail context, such connectivity improves retailers' ability to mold their processes according to customers' needs.  It allows them to offer a higher level of contextualization in customer engagement in their corporate and franchise stores everywhere in the world. Retailer support, too, is globally local, with the Retail Pro Business Partner network. In Retail Pro, the Internet of Things has been a longtime reality, without any hoopla.
Enabling Human Connection at Every Point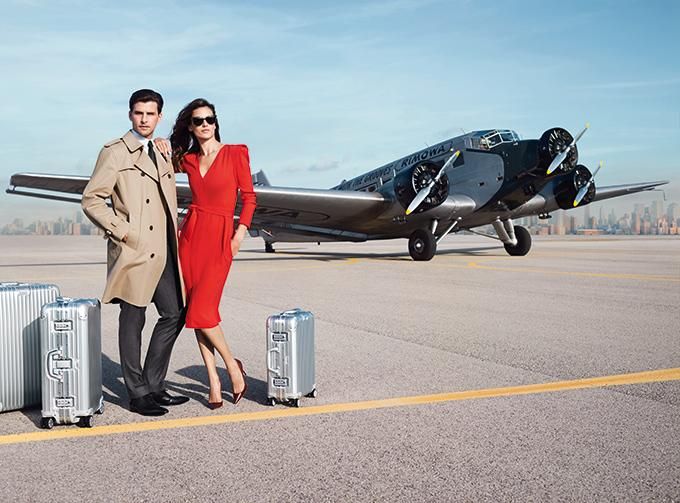 Rimowa's entire philosophy of retail revolves around making the experience special at any touchpoint. Whether it's service in the field or in stores at the checkout area, Rimowa's luxury customer experience is enabled by the wealth of customer details stored in their Retail Pro. "Every customer is a VIP customer," Nelson told us, and they treat them as such. The exclusive VIP area in each store allows for shopper connectivity as well, both technological with Wi-Fi accessibility and personal, with Rimowa sales associates taking time to really get to know their customers.
Rimowa employees love the ease and intuitiveness of using their Retail Pro, because it allows them to focus on clienteling. As part of their engagement strategy, Rimowa is planning to taking on mobile POS. "We're going to be that cool company on mobile," Nelson commented. Their Retail Pro Business Partner, Retail Information Systems, is their go-to resource for all their implementation support needs.
[caption id="attachment_1673801" align="alignright" width="300"]
The natively mobile Retail Pro Prism®[/caption]
Rimowa uses Retail Pro customer management and analytics features to actively manage their customer profiles and mine their demographics data. With Retail Pro, they access and act on their shoppers' preferences for special editions and colors. Through it they tell their unique story in every retail interaction – because, as Nelson said, "it's plug and play," so they tailored their software to completely reflect the sleek beauty of their brand essence.
Retail Pro software is continuously adapting to ensure that retailers' tech investment is always two steps ahead of the ever-evolving industry trends and requirements. In addition, Retail Pro takes into consideration the actual, tangible needs in the retail ecosystem, so every process and functionality built into the software is a tool that is critical to simplifying retail life. "They listen to retailers and are committed to innovation. Years and years of expert adaptation and intelligent reinvention make Retail Pro the perfect solution to run my business," Nelson stated.
The Connected World
The increasing adoption of IoT goods promises more opportunities for retailers and manufacturers to build connectivity into their customer relationships, and progressive companies have been leading the way among their industry peers. With phenomenal luxury luggage and the efficient, integrated retailing made possible by their Retail Pro retail management software, companies like Rimowa are getting connected in the network of IoT.
Want to see how you can get connected with Retail Pro?
Image sources: rimowa.de, The Essentialist
---