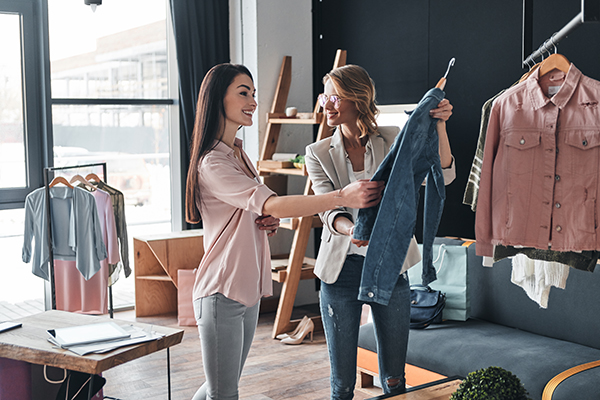 From using artificial intelligence to analyze shoppers' actions to promoting their own core values, retailers are looking to deeply engage with their customers to increase repeat business.
Customer loyalty is the Holy Grail for retailers. Businesses put hours of effort into understanding just what combination of factors entice a shopper to return – as well as what makes them choose one retailer over another time after time.
The elusive answer may be to create a brand that displays insightful knowledge of the customer, without being overbearing, and connect with them on a personal level.
Retail Pro Prism provides an integrated view of data across all channels and retailers can create customer profiles to record important, helpful data to improve their relationship with customers.
To Know Them is to Love Them
Who doesn't prefer to shop where the associates are thoughtful, attentive and – if you're lucky – just a bit intuitive?
It's for those reasons that retailers such as Nordstroms and hoteliers like Ritz Carlton stand apart from their peers. And it's why they have tremendous loyalty among their customers.
Artificial intelligence (AI) can help retailers gain insights into their customers, offering data that helps provide personalized experiences with targeted product recommendations.
Brands can tailor shopping experiences to fit customers' interests, based on real-time web browsing habits and shopping data.
Knowing what's of interest to a particular customer allows the retailer to curate selections.
Further, to keep an experience fresh yet relevant, AI can use browsing data to automatically present shoppers with new product selections whenever they visit an online store.
That creates customer excitement over new merchandise, prevents boredom and helps encourage spontaneous buying behavior, especially on mobile devices.
Personalized shopping experiences are central to customer engagement, retention and loyalty in today's retail environment.
Personalization is also linked to higher conversion rates and product sales. According to McKinsey, personalization can deliver 5 to 8x times the ROI on marketing spend and improve revenue by 10% or more.
AI creates seamless experiences that leave shoppers satisfied and inclined to return.
Personalized ecommerce uses company data to recommend, cross-sell and upsell relevant items to shoppers.
By synthesizing shoppers' onsite actions, AI can deliver recommendations tailored to individual customer's tastes.
It's a strategy aimed at providing better customer experience and higher conversion rates.
AppCard with Retail Pro allows retailers to leverage every bit of data collected from their POS system and using AI to create personalized marketing strategies to increase customer loyalty and in turn, retention.
The Value Proposition
Knowing and catering to the values of your customers can also help foster repeat business.
Values-based purchasing takes into account more than just price, quality and convenience.
These customers look at factors such as sustainability and resale practices as well as cruelty-free manufacturing, local sourcing and fair labor practices.
Sustainability casts a wide net. It can include retailers that sell pre-owned clothing or furniture, for example.
Some brands, such as Patagonia and Coach, incorporate both new and preowned products.
Such retailers have loyal followings that particularly enjoy "vintage" finds of their favorite brands.
Conversely, "pre-loved" merchandise is often available at lower price points, which provides a convenient entry point for a new set of customers.
Sustainability can also include retailers that support certain delivery practices – bundling orders for similar areas, providing eco-friendly shipping materials and cutting back on their carbon footprint throughout their supply chains and operations.
Sometimes it's just a matter of looking at points of friction to find alternate options for those points of operations.
With Retail Pro Prism, retailers have an integrated view of the data from every corner of operations so they can analyze the whole picture and look for ways to eliminate unnecessary steps or trips.
"Value-driven retail" is more than a buzzword. In a crowded market, it differentiates a brand, and encourages loyalty.
There are factors in addition to fair pricing and convenience that encourage customers to return. A strong set of brand values fosters emotional investment and positions a brand as the best solution for customers' needs.
And AI-powered technology can help brands create the customer experience that drives success.
---