Take Another Look at Sustainability
Sustainability means serious business to a new generation of customers.
Business sustainability is far more than using recycled plastic in shopping bags or motion-sensing lighting.
It's not a feel-good buzzword. Rather, it's a way of doing business that considers the effect companies have on the environment or society.
Sustainability – from Millennials & Gen Z to Mainstream
For Millennials and Gen Z customers, sustainability includes reusability.
Thrifting or "resale marketing," is popular with this group, and the secondhand market, including clothing retailers such as Poshmark and ThredUp, is thriving.
The similar concept of "circular fashion" considers the entire lifecycle of a garment, from how it's made to ensuring its durability so it can ultimately be passed to several owners.
Established brands are joining the party; for example, Patagonia's "Worn Wear" program offers credits toward new items when customers trade-in gear.
With Millennials representing $600 billion in spending power and Gen Z at $140 billion, their preference to shop sustainably can't be ignored.
Increased appetite for sustainability
Not every product can be reused, however, so looking at responsible, "green" ways of manufacturing continues to be important.
What has changed, however, is that customers are more willing to pay for sustainable products. For example, last July, a survey from First Insight and Wharton's Baker Retailing Center of more than 1,000 U.S. consumers found 68 percent of them willing to pay more for sustainable products, up from 58 percent from a survey taken in 2019.
That's a compelling argument for retailers to create, source, and sell more sustainable goods.
Sustainability and cost incentives
Sustainability aligns with business goals as well – and though many small and midsize retails are leading the charge, it's not solely the purview of smaller companies.
A great example is "Amazon Day" when the behemoth retailer packages into one weekly delivery, chosen by the customer. That's a huge savings in gas costs for Amazon, while it reduces environmental pollution.
In addition, Amazon has committed to produce 100,000 electric vehicle delivery vans for Amazon through 2024.
Brick and mortar retailers that provided enhanced delivery and customer pickup services might consider reducing the resulting carbon footprint by bundling packages for customers, which will consolidate the number of delivery/pick up trips.
Employees and sustainability goals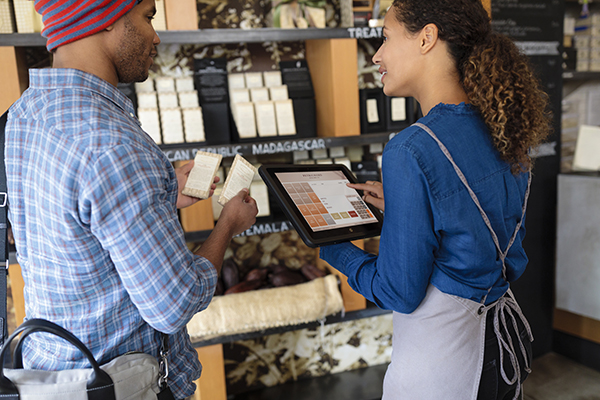 Finally, companies that embrace sustainability as a key purpose may be better positioned that their competitors to attract motivated, skilled workers that drive financial success.
Everyone likes to rally around a common goal, and employees with shared purpose are likely to be more satisfied at work – and happy employees are great ambassadors for your business.
---