3 retail supply chain vulnerabilities to fortify during COVID-19
Disruptions to the supply chain — beginning in China in the early days of the coronavirus outbreak — have impacted the availability of inventory and delivery times.
Customers are now often faced with significant shipping delays — sometimes as long as 14 days.
And retailers themselves are experiencing shortages from their own suppliers.
Inventories across the board have been reportedly low (and sadly not due to higher turn), and factory closures in China and other manufacturing countries mean they may not be able to restock products easily.
Retailers who have been weathering the storm with greater fortitude have discussed production schedules with their manufacturers and have an idea of how COVID-19 is impacting their businesses.
From warehouse and store employees being affected by quarantine or illness, to an over-reliance on human intervention within inventory planning, the pandemic has uncovered existing vulnerabilities within retail supply chains.
Here are 3 areas of vulnerability to fortify during COVID-19.
1: People: Be clear on protocol for employee safety along the supply chain
Offering goods and services that delight customers and entice them to return should be the goal of all profitable retailers.
But the safety and well-being of customers, staff and the suppliers that are delivering goods to your warehouses is of first importance, especially during COVID-19.
Using the Retail Pro Prism app for your receiving operations will help your team maintain social distancing.
Advance ship notice (ASN) vouchers in Retail Pro will also help speed up the receiving process, reducing employee exposure.
Retailers weathering this storm should not assume suppliers are current on specific state and countries' health and safety policies.
Instead, they should sponsor straight-forward discussion of expectations.
That makes delivery staff feel secure and shows the entire staff their safety is a priority.
For later reference, supporting documents should be sent via email or texts to reinforce the message and ensure compliance.
Having a direct and transparent approach will help ensure both an adequate product supply to serve customers as well as a healthy customer pipeline.
2: Process: Adapt your 80/20 to align supply with demand
Some retailers have created redundant supply chains to handle quick shifts in demand, adapting the 80/20 to source 80 percent of product for low cost and 20 percent for fast response.
Quick response with volatile demand can often be sourced more locally, even within the United States.
For each of those suppliers, a direct line of communication with a designated person is critical, as is understanding who their suppliers are.
Transparency is key.
Weekly check-ins help keep everyone on the same page, as policies affecting suppliers are rapidly changing, as are supply needs, state mandates and safety protocols.
When the interests and data of retailers, suppliers, and manufacturers in the supply chain are aligned, the decision-making of each works together to help to optimize the entire supply chain's performance.
Vendor management tools in a POS and retail management software like Retail Pro Prism go a long way toward helping retailers keep up to date records on critical vendor information, including the following:
Contact information
Account and payment terms
Currency defaults, especially for international suppliers
Trade discounts
Special notes and product images
3: Product: Keep reevaluating inventory costs and allocations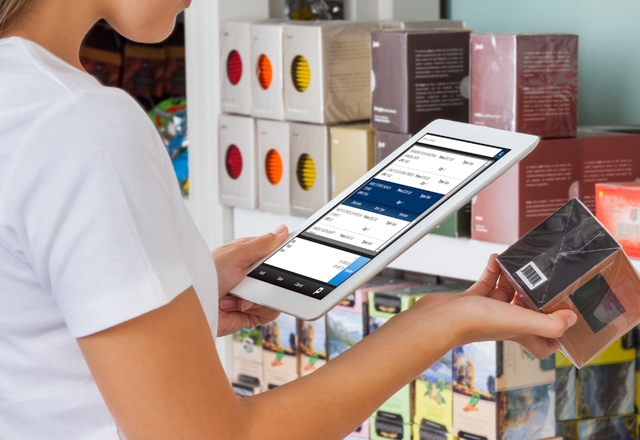 Cost of goods sold is rising because vendors must account for the extra time and associated expenses that are accrued with no-contact delivery, purchases of masks and gloves, etc.
With a higher cost of inventory, the types and variety of products purchased must be regularly reevaluated.
COVID-19 has changed customers' needs and preferences, so agile inventory strategies are required.
However, just-in-time strategies may seem risky at a time when vendor shipments are generally delayed.
Allocation patterns across stores will also need to be reevaluated to account for COVID-induced purchase variations.
Use reports in Retail Pro Prism to stay up on demand flux and use the findings to adapt allocation patterns for problem stores.
Right now, retailers are seeing the value of integration between their retail management and enterprise resource planning software.
Such integrations, as between Retail Pro and SAP, allow for automated data exchange between the two tools so merchandise managers have up to date data unified in one picture of the entire business.
Fragmented data sources are always a cause for wider margins of error in ordering and allocation, but even more so during a pandemic when historical data is a less reliable source for forecasting.
A new study by WMG, University of Warwick, and Blue Yonder concludes that retailers must invest in creating supply chains with greater flexibility, visibility and automation: "Technologies such as artificial intelligence and machine learning will play a key role in helping retailers navigate future disruption, whilst still meeting customers' expectations."
In-depth and on-going analysis of recent shopping patterns will help retailers make more strategic decisions on product offerings, which will dictate inventory ordering.
Latent vulnerabilities existed in retailers' supply chains prior to COVID-19 but the pandemic served to draw them out.
The added strain exposed and compounded weaknesses.
Addressing these three areas will help fortify the supply chain to last through the pandemic.
As conditions begin to plateau, retailers will be able to revisit these areas with more thought to long-term improvement.
---