Tempered supply chain issues and strategies
As 2023 kicks off, there are still vestiges of supply chain shortages that continue to challenge retailers. Big box stores are still dealing with consequences of 2020 bottlenecks and supply chain issues.
Recent business surveys found that a majority of logistics managers don't expect the supply chain to fully resolve until next year.
Additionally, a healthy unemployment number nationwide coupled with labor shortages and a looming recession has added to an overall disruption for general retail operations.
The bleak forecast has resulted in softer expectations in demand during the first half of 2023, with a possible uptick in the second half, making margins a key focus.
However, because that economic softness is expected to stick around, supply chains may appear to be working better because there's simply less economic activity.
The good news, according to analysts, is that the number of job openings, which reached its highest level in 21 years in 2022, is on its way down.
The Great Resignation has lost steam and the average quit rate is slowing.
Furthermore, the unemployment rate, at 3.4% in January, has been relatively stable since early 2022.
Having a good, reliable roster of associates is critical to moving goods.
Here are some tips to help get you through the next six months.
Retail recruitment strategies
The labor shortage is a significant challenge for retailers and will continue to be, well past COVID.
Competition is tough, so retailers are encouraged to look beyond financial rewards and invest in building a brand that focuses on culture, values and career growth.
Technology, too, plays a larger role inside the store. Omnichannel retailers encourage shoppers to order use multiple channels for a single order.
Associates receive, track and present customer orders – as well as deal with the inevitable returns.
Tools such as RIOT RFID can make these processes much smoother, faster and more accurate by taking care of the entire time intensive process of tracking products and updating counts upon return or order placement.
This is a much broader scope of responsibilities, which requires a more advanced set of skills from the managers and staff.
A more transparent and connected system for retail management and point of sale leads to happier and more efficient staff. Retail Pro Prism provides total visibility across channels, saving your business and associates time so they can be more thoughtful, present resources for customers.
Streamline offerings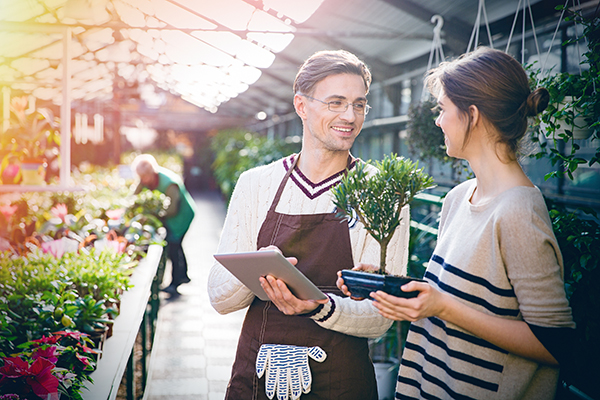 Supply chain troubles seem amplified when a retailer's shelves are empty because several products are unavailable simultaneously.
Streamlining the types of products you offer and partnering with a number of suppliers to provide those specific types of items helps focus investment on high-impact areas.
You'll be delivering a more consistent customer experience as well.
In addition, consider alternatives to what you currently offer without cutting back on quality of service. For example, florists may not be able to reliably source plastic vases for every order, so they might offer creative bouquet wrapping instead.
Map your supply chain
Ensure you have supply chain visibility. Surviving a supply chain shortage requires a steady flow of parts and materials.
Supplier mapping includes locations, details of what supplier provides and how critical each product is.
Understanding their inventory levels as well as your own is also crucial. Consider tracking your vendor's supply chain as well.
Having the visibility of connected retail management across channels helps you in accounting for every order in process, giving you peace of mind.
Finally, as suppliers continue to feel the squeeze, be quality conscious.
It's tempting for manufacturers to cut corners to meet demands quickly.
For designer brands, counterfeit goods can be a big problem when supplies are scarce.
Support your suppliers by investing in them, insisting they only accept first-rate work and authentic products, and offering credit terms if appropriate.
After all, if your biggest, most critical suppliers go out of business, you will too.
---