Inventory out of control? A POS update might help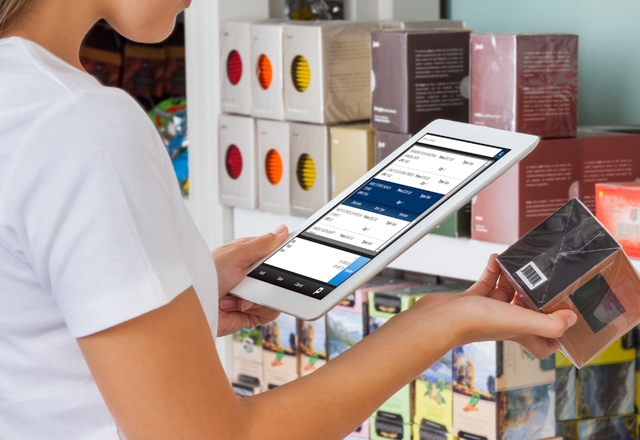 Since the value of a retailer's inventory is generally one of the largest assets on the books, efficient management of goods in stock is critical to profitability.
Though most retailers use inventory management systems, many often hang onto their legacy system well beyond the point where they've outgrown it.
Inventory management systems should support the purchasing, business analytics, and inventory control departments, and they are a crucial component of supply chain management.
But when your retail team has difficulty locating products, fulfilling orders or spotting trends, this may be the canary in the coal mine telling you you need a more efficient inventory management software.
Here are 3 benefits to be gained in updating to a modern POS.
1: Flexible product lookup
Retail associates, like their inventory management systems, have an intimate and robust relationship with the goods on your shelves. They know what items are selling, which are lingering, and how shoppers pair them with other products.
To help increase sales efficiency, a good POS system assists employees by helping them find items using SKUs as well as names and descriptions, and sales reports from your POS data can help you do a basket analysis to spot those sales correlations and apply that on a broader scale.
In addition, modern POS gives you direct insight into inventory levels at each store within a chain, to avoid the disappointment of purchasers who arrive at a store with none of the desired items available.
With Retail Pro Prism POS, your retail associates can look up inventory across locations and send the sale to the location carrying the item in the size or color your shopper needs, so your team can save every sale.
Flexible inventory lookup capabilities are also critical to success when offering buy online, pickup in-store (BOPIS) services. Research from Oracle reported that 14% of baby boomers, 30% of millennials and 25% of Gen Z consumers use BOPIS. Since BOPIS is popular across demographics, it will be well worth the investment.
2: Forecasting
Another benefit of modern POS is help in forecasting.
Retailers must be able to calculate when a product will sell out based on marketing plans, rate of sale, and product demand as well as rates of sale and vendors' lead times.
POS software that can store a multi-year item history is a valuable asset in planning; carrying too much stock–or the inability to meet demand–causes retailers to lose money.
Retailers that carry extra stock or don't have enough to meet demand lose money, and it's already too easy to lose a sale to Amazon because of an inventory shortage.
Demand forecasting also helps businesses effectively manage cash flow and maintain lean operations.
With Retail Pro Planning, you can tap into all your transaction history to see your performance trends by class, by month, and by location. From this detailed view, you can build accurate forecasts that will help you:
Improve cash flow
Increase revenue
Reduce inventory
Reduce markdowns
Modern POS systems can provide data management and forecast calculations; retailers can apply that data to help with supply chain management.
3: Applying data insights
There is a difference between merely collecting and presenting data, and actually analyzing and using it to drive decisions.
POS data dashboards in Retail Pro Decisions can help you rehash your data in different ways to uncover trends and actionable information.
The system should identify which products require action: potential stock-outs flagged, recommended purchase orders calculated and candidates for overstock liquidation identified.
Such tools will help business formulate more accurate predictions.
For example, consultancy Conway MacKenzie has reported that a 10% increase in forecast accuracy could increase profitability by more than $10 million.
An aging or bare-bones inventory system costs a retailer time and money, because it lacks modern-day necessities such as data analytics and forecasting.
Being able to take action based on that information helps retailers compete in a sales environment in which knowing what customers want — and when they want it — is more important than ever.