Meeting Stock Availability Expectations Across Channels with Retail Pro Prism
Ecommerce got an enormous boost during the last 18 months, as shoppers' health-related concerns ramped up online sales as they took to shopping from the safety of their homes. But with vaccinations rising and people feeling more confident in being able to safely leave their homes, customers are headed back to brick and mortars.
However, customers' expectations have been heightened during the past 18 months.
In August, Mastercard Spending Pulse reported that U.S. retail sales excluding automotive and gasoline increased 8.1% year-over-year, and 7.7% compared with August 2019.
Clearly, customers still want an in-store experience for certain items.
Retail Pro Prism is a modern and easy to use POS software and retail management system that makes the last impression, at the point of purchase – the most consistent thing across the board – an easy, flexible interaction.
Using Retail Pro Prism on mobile devices enables your sales associates to complete a sale at any spot in your store, making for a more personal and meaningful exchange.
Omnichannel Expectations and Inventory
However, they also want some of the retail enhancements that came about due to COVID protocols. For example, customers want to find stock availability in store when on a retailer's website. Driving out to the store without inventory knowledge is unnecessary and frustrating.
Having omnichannel operations that allow customers to purchase items on their own terms is key to gaining their loyalty. Retail Pro Prism sets up retailers for omnichannel operations they can personalize to their own business needs.
Receiving inventory information is the ticket to admission customers want.
Enhanced inventory visibility allows associates to know where any product is at any time, and also provides the customer with real-time inventory views across all store outlets.
With Retail Pro Prism POS associates have visibility across stores and channels, and can go further in helping customers if they're unable to find a certain color or size in one store.
Inventory Visibility Benefits for All
While associates can see stock location within warehouses and the supply chain, customers can use the insight to determine the best available fulfillment option of their orders, including-ship to-store, BOPIS, curbside pickup, or delivery.
Why do customers prefer in-store purchasing then, when an online purchase is in many ways easier? Because customers want:
Immediate fulfillment
To verify the product is what it appears to be – dimensions, color, etc.
To support local merchants
According to enVista's 2019 survey, 67% of consumers consider inventory visibility across stores, online and mobile is an important service to offer. An optimized supply chain and POS solution are imperative to obtain accurate physical inventory counts that reconcile with the data that reflects what's on the floor.
Innovations and Customer Experience
Having enjoyed the innovations retailers came up with to entice and satisfy customers during the lockdown, shoppers are eager to continue – and enjoy enhancements to — many of the new conveniences.
As retailers recover from the restrictive lockdowns of the past year, sales associates are focused on delivering a superior customer experience.
That includes providing real-time product availability to avoid the disappointment of customers arriving at the physical store who find that the website's promise of product availability was not kept.
Omnichannel inventory management eliminates any hesitation consumers have around the purchase relating to stock levels, timing and convenience, enabling customers to purchase with confidence.
Going to the
2022 Retail Technology Show?
26-27 April 2022 | Olympia, London | Stand 6e28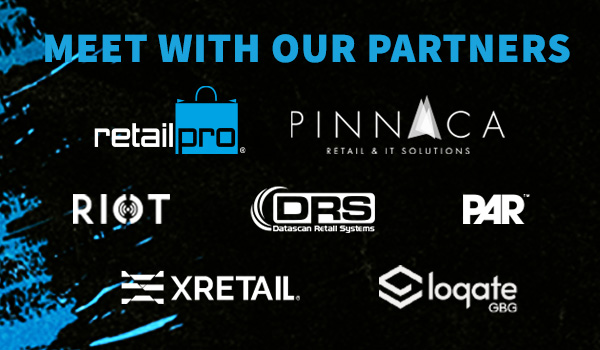 About Pinnaca Retail & IT Solutions
Founded in 2015, Pinnaca Retail & IT Solutions is a family-run business offering retail solutions, specialist management consultancy and IT services. Our company is UK based, with offices in London, and a client base across the globe.
We work with all levels of business to define and develop strategies focused on our clients' needs and objectives. Our tailored solutions are developed and optimised to fulfil your key business demands.
Over time we have added to our 20 years' experience in the field and built up a team of experts, with a wide range of experience and in-depth knowledge, who are eager to help your business succeed and grow.
About DataScan Retail Systems
Datascan Retail Systems are a leading UK and European supplier of solutions to the retail sector, from small businesses through to mid-tier and international enterprises. We have vast experience in the analysis and design of retail IT and the implementation of EPOS and Stock Control Systems and provide all the services required to plan, implement and maintain an effective Retail Management System. We are committed to match the Retail Pro System to the exact needs of the retailer, utilising our development, training and help desk teams.
About RIOT
RIOT is turning traditional RFID solutions for retail on their head with RIOT Insight​. Insight is RIOT's real-time inventory accuracy service offered as a simple but powerful add-on to a retailer's existing systems. 100% inventory accuracy to support Omni-channel is now yours on demand.
About PAR
PAR Technology Corporation provides industry leading software and hardware solutions that are always there when you need them but never in your way.
State of the Art Point of Sale Systems.
Tablets and Portable Devices.
About XRetail
XRETAIL is a Global leader in Unified Commerce solutions, with a prime mission to empower enterprise retailers by helping to boost their sales and retain their clients. Through state-of-the-art technologies, integrations, and solutions, the XRETAIL platform creates unified sales channels including eCommerce, Mobile commerce, and Social commerce. XRETAIL's Cloud-based platform creates seamless end-to-end solutions allowing enterprise retailers to blend brick-and-mortar and digital retailing into one unified platform, with notably enhanced customer experience both online and offline.
About Loqate
Combining leading technology with the richest data, Loqate provides several solutions to help bring businesses across the globe closer to their customers:
Address Validation
A faster, easier way to capture and verify addresses in real-time for your online forms and checkouts.
Email validation
Increase email delivery rates, boost customer marketing and reduce bogus registration when you verify email addresses upfront.
Mobile & phone validation
Take the guesswork out of reaching customers. Capture the right phone number, mobile or landline at the point of entry.
Data maintenance
The foundation of any customer management strategy, Loqate's cleansing and maintenance software helps build lasting customer relationships.