It was a long time coming: Retailers have for many years positioned themselves with the technology and supply chains to become not simply multichannel, but omnichannel.
Whether shopping through an app, their computers or by walking through the door, customers are shopping again.
As a result of COVID, consumer behavior has changed, with e-commerce gaining steadily in popularity. During the pandemic, online buying increased by leaps and bounds: A survey from PYMNTS found that roughly 36% of consumers were buying goods online in the second half of 2020, up from 29% in mid-April when most brick-and-mortar stores were locked down.
The Statista Digital Market Outlook reports that total revenue from e-commerce in the United States came to $431.6 billion in 2020, and estimates that by 2025, revenue will rise to $563.4 billion.
Combine that with the U.S. Census Bureau's findings that consumers spent $211.5 billion online during the second quarter of 2020– a 31.8% increase quarter-over-quarter–and it's clear that shoppers have embraced the convenience of e-commerce.
Embracing Digital Sales
While COVID-19 propelled brick and mortar retailers to get creative with their approach to sales, it was the catalyst for some shoppers to take their business digital.
According to a March 2020 consumer survey by Statista, nine percent of U.S. consumers bought a product online for the first time ever due to physical distancing and quarantine mandates during the pandemic.
And although brick and mortar retailers may have long had online components to their shopping experiences, COVID-19 forced many to try to integrate them into the in-store experience, including buy online, pick up in-store offerings and curbside pick-up.
For some retailers, omnichannel operations were assembled quickly as a way to keep revenue coming.
Now, as retailers are reopened and slowly lengthening their hours of operation, they have the time and experience to make adjustments for the long-haul, rather than just meeting the needs of the moment.
To standardize operations and make them scalable, retailers will need to optimize use of their technology. The Retail Pro Prism POS and retail management software acts as a platform for unifying data across channels and helps retailers manage omnichannel tasks in-store, including curbside pickup and order management.
Mobile POS for curbside shopping
With the web-based Retail Pro Prism software, retailers get full POS functionality on the mobile device of their choice and integrated EFT to complete the transaction where it began – whether on the salesfloor or sidewalk.
Retailers with using Retail Pro Prism POS on mobile devices can be ready at any time and in any place to take credit or debit card payment for items, and the shopper can stay outside.
mPOS systems can also be used for curbside pickup, a solution crafted out of necessity but now — without a doubt– certain to stay. The ease of convenience of curbside pickup is not lost on anyone who has ever done errands with a toddler.
Order management & data visibility across channels
Around the globe, people have changed their shopping habits in response to COVID, and retailers are needing to streamline order management across channels.
In Vietnam, more customers are shopping online and ACFC as the market leader is doing its best to bring a convenient shopping experience to its customers by launching the company's eCommerce platform, Magento, as part of its New Retail program.
ACFC has more than 200 stores in major city centers across the country, and it plans to expand soon to 250. It is the exclusive retailer of well-known brands including Nike, Gap, Banana Republic, Tommy Hilfiger, Calvin Klein, Levi's, Old Navy, Mango, Dune London, Cotton: On, Typo, Owndays, Parfois, Mothercare, Fitflop, OVS and French Connection.
With service from their Retail Pro Business Partner, LBC International, ACFC has successfully integrated Retail Pro Prism with the company's eCommerce platform, helping the retailer satisfy the increased demands of shoppers who prefer to buy online and pickup in-store through the interface between the two systems.
"With data integrated between Retail Pro Prism and our ecommerce, it is easy to keep track of inventory and display online whether an item is out of stock or ready to be picked up, resulting in less frazzled associates and happier customers," commented Vo Thi Phi Phuong, Managing Director at ACFC.
"When customers buy and pay on the eCommerce website, that order information is sent to Retail Pro Prism at the store, and the goods will be picked and packed, ready for customers to collect. The transaction data is also being captured, so stores will collect data on which styles are popular, which will influence product orders in the future," explained Ms. Vo. An omnichannel retail strategy strengthens the customer experience and provides more avenues for shoppers––whether it is on mobile, web or in physical stores.
Going to the
2022 Retail Technology Show?
26-27 April 2022 | Olympia, London | Stand 6e28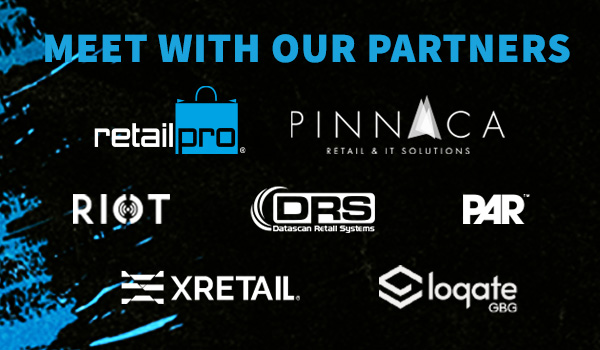 About Pinnaca Retail & IT Solutions
Founded in 2015, Pinnaca Retail & IT Solutions is a family-run business offering retail solutions, specialist management consultancy and IT services. Our company is UK based, with offices in London, and a client base across the globe.
We work with all levels of business to define and develop strategies focused on our clients' needs and objectives. Our tailored solutions are developed and optimised to fulfil your key business demands.
Over time we have added to our 20 years' experience in the field and built up a team of experts, with a wide range of experience and in-depth knowledge, who are eager to help your business succeed and grow.
About DataScan Retail Systems
Datascan Retail Systems are a leading UK and European supplier of solutions to the retail sector, from small businesses through to mid-tier and international enterprises. We have vast experience in the analysis and design of retail IT and the implementation of EPOS and Stock Control Systems and provide all the services required to plan, implement and maintain an effective Retail Management System. We are committed to match the Retail Pro System to the exact needs of the retailer, utilising our development, training and help desk teams.
About RIOT
RIOT is turning traditional RFID solutions for retail on their head with RIOT Insight​. Insight is RIOT's real-time inventory accuracy service offered as a simple but powerful add-on to a retailer's existing systems. 100% inventory accuracy to support Omni-channel is now yours on demand.
About PAR
PAR Technology Corporation provides industry leading software and hardware solutions that are always there when you need them but never in your way.
State of the Art Point of Sale Systems.
Tablets and Portable Devices.
About XRetail
XRETAIL is a Global leader in Unified Commerce solutions, with a prime mission to empower enterprise retailers by helping to boost their sales and retain their clients. Through state-of-the-art technologies, integrations, and solutions, the XRETAIL platform creates unified sales channels including eCommerce, Mobile commerce, and Social commerce. XRETAIL's Cloud-based platform creates seamless end-to-end solutions allowing enterprise retailers to blend brick-and-mortar and digital retailing into one unified platform, with notably enhanced customer experience both online and offline.
About Loqate
Combining leading technology with the richest data, Loqate provides several solutions to help bring businesses across the globe closer to their customers:
Address Validation
A faster, easier way to capture and verify addresses in real-time for your online forms and checkouts.
Email validation
Increase email delivery rates, boost customer marketing and reduce bogus registration when you verify email addresses upfront.
Mobile & phone validation
Take the guesswork out of reaching customers. Capture the right phone number, mobile or landline at the point of entry.
Data maintenance
The foundation of any customer management strategy, Loqate's cleansing and maintenance software helps build lasting customer relationships.