Handling a supply chain is always part art, part skill — but during 2020, it sometimes seemed like it was also part magic act.
Getting products on shelves was a testament to the relationships retailers had built over the years with their suppliers, and only the strongest survived.
COVID inventory crisis
A little more than one year ago, COVID-19 lockdowns began — ushered in by a period of consumer buying never before experienced.
Within days, paper goods and disinfectants were out of stock, available only on the black market for outrageous prices.
A year later, quarantines are gradually being lifted, in some areas more quickly than in others, and most — if not all — of the items once in short supply are reliably back on retailers' shelves.
A year ago, however, many retailers were forced to close very quickly, with little notice and stockrooms full of inventory.
Those retailers not considered "essential" were left with a surplus of stock that during the ensuing weeks and months became outdated and unwanted; many people weren't leaving their homes, so foot traffic hit all-time lows.
Adapting stock strategies
Now that stores are open on a more regular schedule, their managers are recognizing that inventory strategies must change.
By offering a more curated selection than pre-COVID, retailers can more adeptly handle the ongoing uncertainty in customer traffic and buying behavior.
A number of retailers, including Gap and Nordstrom's, reportedly reopened with a limited stock strategy, to hedge against a less-than-robust shopping season.
BOPIS challenge
In some respects, offering customers the option of buying online, picking up in-store (BOPIS) saved the day.
Many retailers further simplified the process for customers by offering curbside pickup; customers never had to leave their cars to retrieve their purchases.
By allowing customers the flexibility of purchasing online and retrieving products safely without leaving their cars, retailers eliminated a point of customer friction: Customers had the convenience of ordering online plus, in many cases, same-day pickup.
However, retailers faced the challenge of maintaining the right amount of inventory in stores to keep brick-and-mortar shoppers happy while still profiting from opportunities to move inventory through digital channels.
Stores that came up with the perfect balance will likely continue to offer the service post-COVID because of its popularity with customers.
Visibility into inventory movement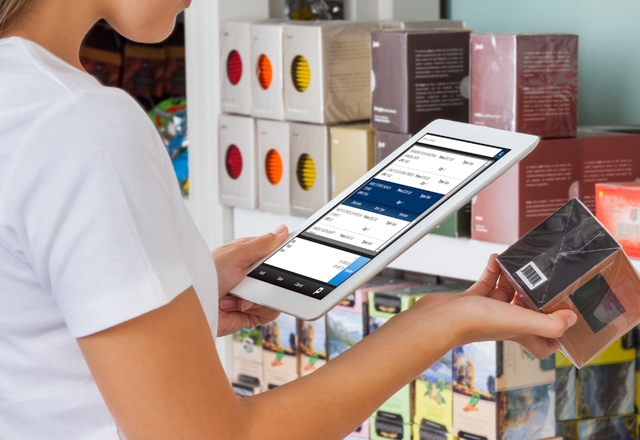 Retailers can only be successful at both in-store selling and e-commerce with accurate insight from trading partners into what is coming in and when.
With integrated inventory visibility from suppliers, retailers won't be risking the safety stock they've built for in-store consumers.
For example, sending shipment information within two hours of shipment departure, and including scannable barcode labels on all packages can help retailers manage appropriate safety stock thresholds for in-store and BOPIS experiences.
Inventory management tools like Retail Pro also make the process more efficient for retailers.
When ordering merchandise on a multi-store Purchase Order in Retail Pro, a retailer can generate an advance ship notice for each store so each store knows what merchandise to expect.
When the merchandise arrives at the store, managers can generate a voucher from the advance ship notice to receive the items ordered on the PO into inventory.
Recovery ahead
Inventory management pre-COVID required effort and attention to detail.
During COVID, the supply chain was thrust into chaos, as manufacturers slowed production due to workers' illness at their facilities, and orders fluctuated from exceeding capacity to trickling in.
Post-COVID, in the weeks and months ahead, the economy will begin to recover, and inventory management will face challenges as demand increases and stock levels race to meet it. When vendors are transparent and help retailers plan based on accurate delivery forecasts, retailers will be able to pursue sales opportunities in digital channels, resulting in improved top-line revenue and contributing to a global economic recovery.
---